Can You Design Your Home Without A Designer?
Everybody wants to design their homes in the best possible manner. Not only does it improve the appeal of the home, but also adds to its resale value. However, hiring an interior designer can add to your costs. Investing in DIY can help minimize the issue only if you do it right. Here are some tips and tricks that you can use to design your home without a designer:
Budgeting
The first thing is to make sure you have the right amount of money set aside for designing purposes. Always construct your budget before you invest in home designing or redesigning. This would allow you to know what designing processes can you invest in. It also gives an idea of whether or not you can hire a designer.
Determining What You Need
Don't start without planning and head on designing heavily. Considering your budget, you should determine what you need. From wall paints to appliances, remodelling to refurbishing, every process should be planned before going for designing.
Furthermore, you should know why you are designing your home. If you're looking to get a professional look for inviting high-profile guests, clients, etc. then you should probably go for an interior designer. However, if it's just for renovation, then a designer wouldn't be needed as much and you can do all the work yourself.
Look for Examples!
One way to do this is to look for examples of home designs for ideas. You can easily get various interior and exterior décor ideas from various sites or search for ones that you know of.
DIY Expertise
Your home is one of the costliest investments of your life. Therefore, make sure that you only opt for DIY when you've got the expertise. There are several tasks such as remodelling your kitchen, construction, etc. that require professional help. Tasks such as painting, the addition of appliances, etc. can easily be done through DIY techniques.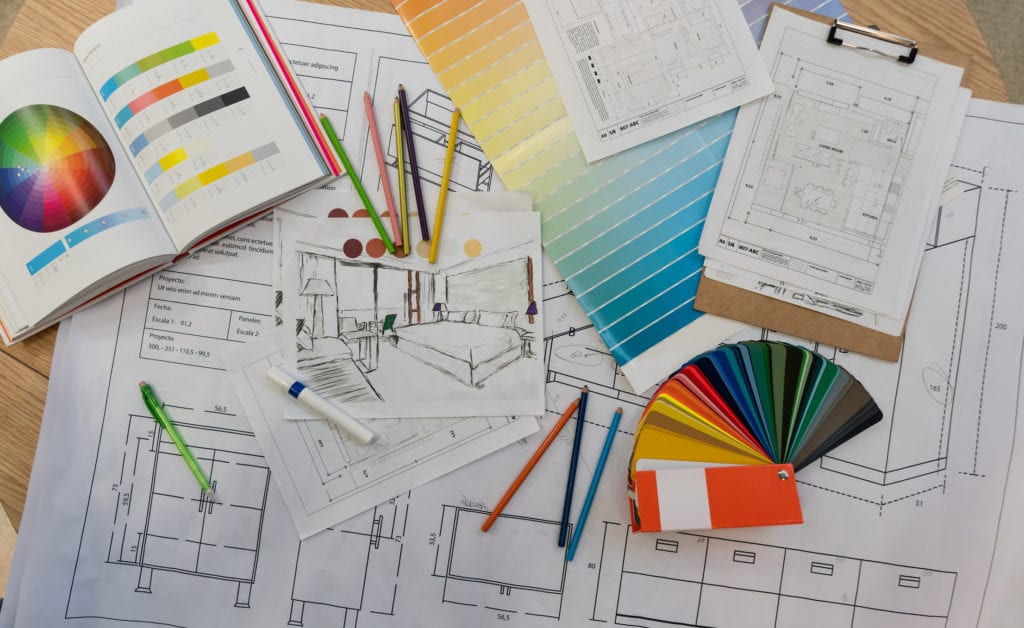 Choosing the Right Colour Schemes
Make sure you choose the right kind of colour schemes for your home. This can be done during the planning of what you need to design for your home. Figure out what you like and dislike and make an outline of the tasks accordingly. Again, refer to ideas on the web to know what colour schemes are currently running in the market.
Mark Your Starting Point
Most people don't know where to begin when they're not hiring a designer. It's better to start from the ground up and get the flooring done before anything else. You may get cheap porcelain tiles for sale easily; however, installing them can be hectic and would need professional oversight. From colour palate formulating the design for the floor, several factors are to be considered. You don't specifically need a designer for it as it can be done by a little market research.
Closing Thoughts
Considering your needs and budget, you can easily invest in designing your home on your own without a designer. Though a designer would give professional advice, you can still get much out of your research.
William L. Padilla is a creative writer and content strategist from creativecommons. I am a graduate of the University of London. Currently, I write for various websites and working in Bestway Software House. I am interested in topics about self-education, Social writing, motivation and Technology. As a trained writer, I love discovering new ways to use my writing as a tool to further the education of others.