7 Effective Ways to Save Money When Planning a Kid's Birthday Party
Throwing a kid's birthday party might be concerning when staying within your budget. However, don't be anxious! There is no need for you to rent out a nice restaurant or bowling alley or travel to an indoor amusement centre with bounce houses and trampolines to celebrate a day to remember.
There are numerous ways to plan a cost-effective birthday bash that won't compromise on fun. In this article, we are going to share with you money-saving strategies and affordable birthday party ideas you can do for your child's big day. 
Plan and Arrange Things Early 
Picking and deciding the theme, date, and place in advance can give you more time to wait for specials and sales. Planning these things in advance will also allow you to create a strategic budget for the birthday party.  Ultimately, aside from the gifts you'll be buying for your child, you have to consider the number of guests you'll be inviting, the option if you'll be serving a meal or not, where the venue will be located and how much it will cost. Remember that timing is everything.  
Plus, it's better to start supply-hunting early because you'll have more time to compare shops and prices. You'll save yourself from running out at the last minute to buy overpriced things you've forgotten. If you plan to have a show for your kid's party entertainment, then search early for entertainers such as superheroes or princesses from several companies who provide this type of service so you can compare their prices. 
Stick to a Real Budget 
Don't want to spend a big fortune on a children's birthday party? We suggest that you carefully consider how much you want to spend in total. Decide on a budget and stick to it. Keep a record of what you're spending as you buy items such as decorations and party favours. In this way, you will know how you are doing on your budget.  
Get the Right Venue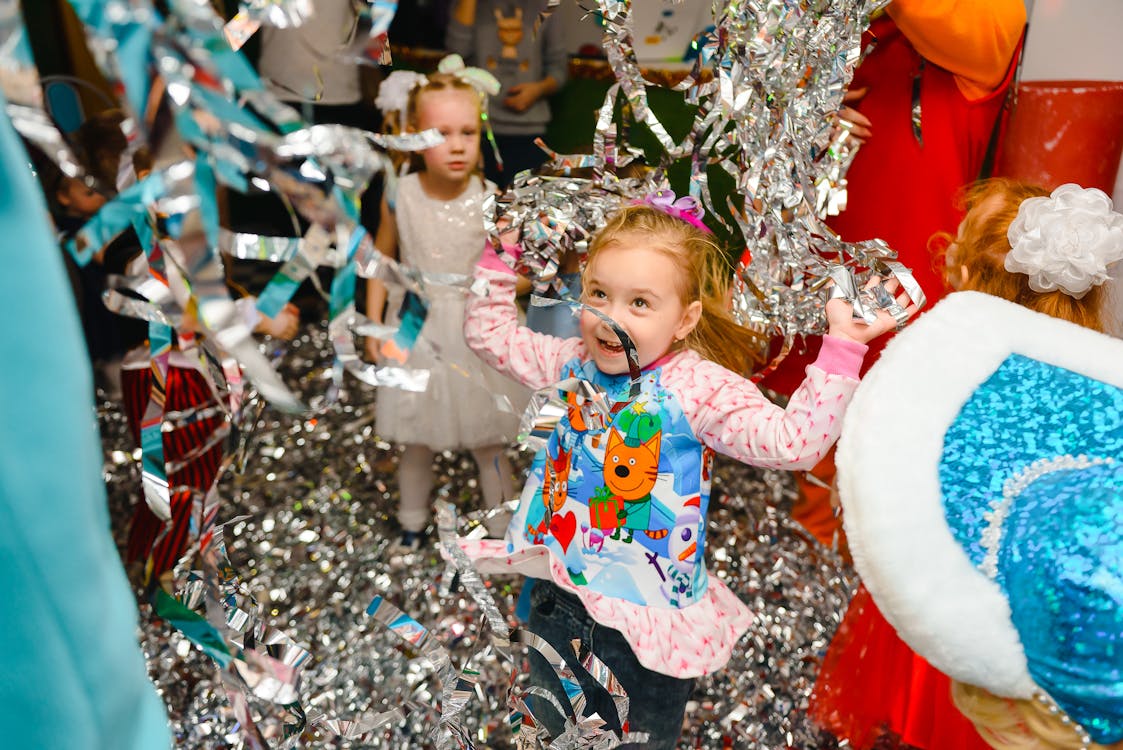 If you're keeping an eye on your budget, then location is everything. We highly suggest that you have a party at home or a local park as your two low-cost venue options. The best way to host a bash at home is to target to have it when the weather is nice, as much as possible, in this way, children can have fun outside. 
Although having a party at home may save on costs, the wear and tear on your furniture and flooring might not be worth the savings. Instead of having the party at your home, why not take the party to a park? The park gives guests a place to spread out and play. Parks are the best locations if you're looking for a budget-friendly birthday party for kids because they normally don't require an admission fee or just ask a small deposit to rent a space for the day.  
Sometimes, the weather won't cooperate, or your child's birthday lands in the middle of winter, you may need to throw the party at an indoor venue instead. To stay in your budget, keep the guest list short since most venues base their fee on the number of children in attendance. Stick with the most basic package that covers food and drinks for each child. Be cautious for paying extras since most of them can be enticing such as premium packages that include decorations, party favours, goody bags, ice cream, or balloons. It's where the costs can add up, and it's generally not necessary. 
Also, we recommend that you check deal websites for discounts and promotions, or inquire if the venue has a discount for hosting the party at an off-peak time or day. 
Opt for Low-Key Fun Activities and Avoid Fancy Invitations 
Kids can still enjoy a party that's budget-friendly, even if you don't spend hundreds of dollars to rent a bounce house or set up pony rides in the backyard. You can do pinatas and let kids swing at them or have them test their limbo skills which kids can find entertaining that can save you plenty of money. 
You can ask friends and family to lend a hand and help with activities such as face painting, temporary tattoos, setting up a scavenger hunt or judging a bubble-blowing competition. Explore your local dollar store's offerings to help with your budget-friendly parties for kids. 
Also, when it comes to invitations, opt for swapping out paper invitations for digital invites via email or social media. Almost everyone is on social media so this won't be a problem. Posting the invitation poster on Facebook can be cost-effective and it's going to make its way to their parents. 
Affordable and Practical Decorations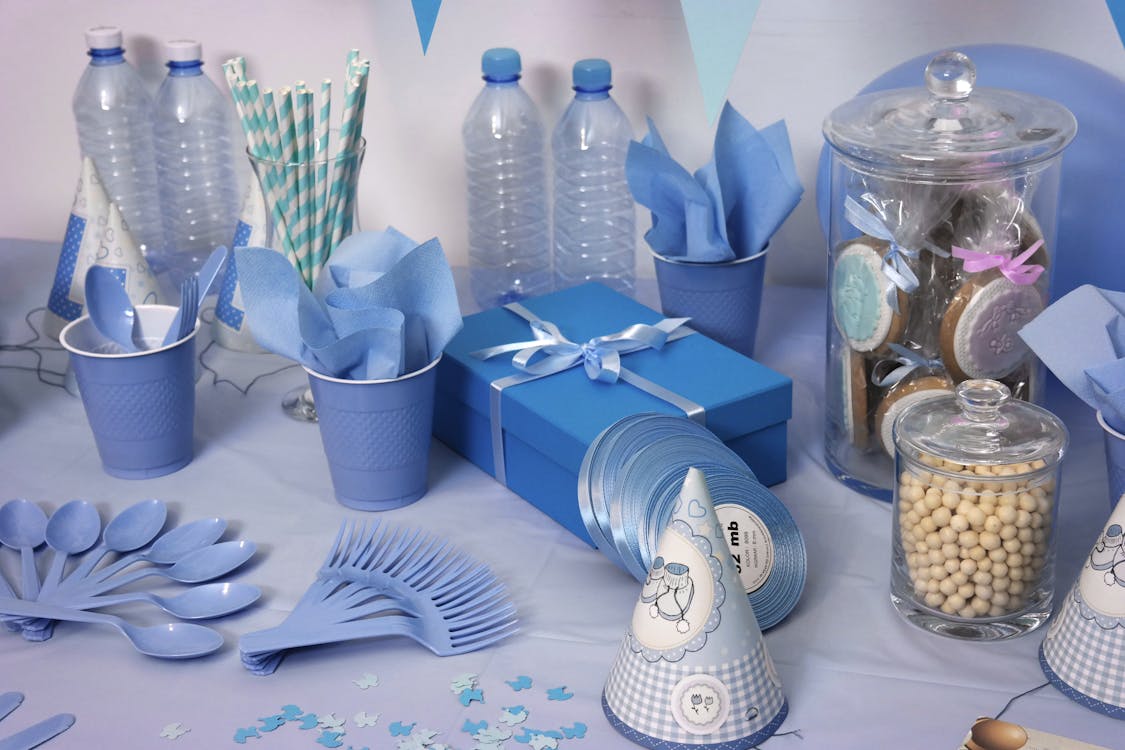 It can be a bit complicated to plan a kid's birthday party on a budget if your child was something more specific that will require buying expensive custom decorations. We suggest that you check on Pinterest for low-budget decorating ideas. Just like what we mentioned previously, it's better to pick a birthday party for them well in advance to give you more time to find the best deals.  
Keep Your Food Budget in Check 
You can end up having the same cost of having a party outside your home if you wind up spending a lot of catered food and dessert even if the party is hosted at your home or in your backyard. Here are some common foods that are affordable and associated with at-home parties: 
Pizza.

The cheapest option for feeding a crowd with an eight-slice pie that normally costs around $10 to $15 depending on your location. 
Hero or Subs Sandwiches.

Sub and hero platters can cost as little as $40 or more than $100 depending on their size and contents. 
Birthday Cake.

Opt for bakery cakes to feed a large crowd. The price will depend on the type you choose. You can also consider ice cream cakes. Usually, these cakes range from $30 t0 $100. 
Don't Push Everything
Having a kid's birthday party on a budget isn't always a breeze. When you prioritize the most important to your child and favourable to your wallet can keep you from feeling stressed and upset by birthday planning. 
Don't consider money as an issue, a memorable birthday party may have to be the best gift for a child. You're the parent, train your child to be frugal, it's up to you. We are sure that s/he will understand it. Try to give your child an option—a party or gifts. Ensure that when you plan a budget-friendly birthday party for your kid, everything should be about maximizing fun while minimizing stress. 
Author Bio: Ivandrea Ollero is a daytime writer for Superheroes Kids Party Entertainment, a Sydney-based company that offers the best kids party entertainment and a fully-tailored show with kids party entertainers and characters to choose from. She is also a content crafter who researches and writes custom content about travel, fashion, finance, business, home improvements, health, and beauty, in order to provide helpful information and tips for her readers. Ivandrea graduated from St. Scholastica's College, Manila, with a Bachelor's Degree in Broadcast Journalism in 2016. 
Ivandrea Ollero is a content writer who researches and writes custom content about home improvements, travel, fashion, and beauty. She graduated from St. Scholastica's College, Manila, with a Bachelor's Degree in Broadcast Journalism in 2016. Ivandrea provides helpful tips and hacks on various topics for her readers.