4 Questions on Hairstyle That Come to Your Mind When You Wear a Red Prom Dress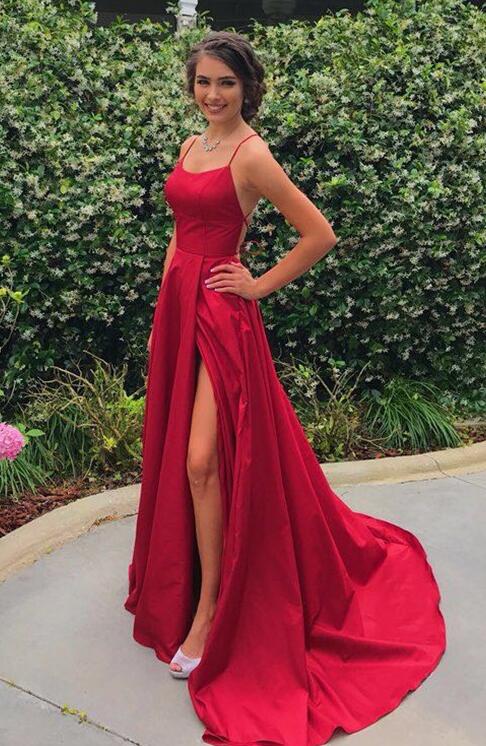 Have you decided what to wear this prom? Are you saying that you have picked a red prom gown? Well, you have made an amazing choice. Red is a color of energy, a color of power, and a color of passion. So, you can easily get an attention-grabbing look with this attire.
After exploring the collection of red prom dresses, you have bought a red evening gown or a sweetheart dress or a short or long dress – whatever you have chosen, unless you pair it up with the right hairstyle, it will not look amazing. But how to style your hair? Here are a few questions and answers that will help you to pick the right hairstyle look.
How can I match my prom hairstyle to my red dress?
Look at your red prom dress for clues when choosing your prom hairstyle. If you have a one-shoulder dress, open-back dress, or a dress with unique details on the shoulders or back that you would like to showcase, you can wear your hair up with a smooth twist, a high or low bun, an elaborate cluster of curls, or go for a side-sweeping style with curls. If you have picked a simple dress, incorporating a bit of bling to your hairstyle with hair accessories for prom is a fun option. On the other hand, an embellished prom gown may call for less or no hair jewelry. If you have chosen a strapless dress, wearing your hair in long loose curls or beach waves will make your day.
How should I get my hair done for this occasion?
Whether you have decided to visit a salon or doing your prom hair yourself at home, it is always a good idea to have a plan. Check out social media sites for various hairstyle ideas. If you are going to a salon to have your hair done for prom, schedule your appointment early. You can even schedule a 'practice' session. Explain your idea or show pictures, so that the stylist knows actually what you want from your hairstyle. When doing your hair at home, the same rule is applicable. Once you have decided how to style you're your hair, practice it well in advance. The more you will work with your hair, the easier it will be for you on the D-day.  You should also buy styling aids to support your perfect prom hairstyle.
How do I style straight hair for prom?
There are diverse ways to style straight hair for prom parties. Wear your hair sleek and straight, or pull it into a high ponytail, which hangs down your back or off to the side. You can also style your prom hair in a high or low bun. Curl or wave your straight hair with hot rollers, curling irons, flat irons or foam rollers. Then wear it free and flowing, or manipulate it into the prom hairstyle of your choice.
How do I style curly hair?
Styling curly hair can be a snap.  Use a small or medium curling iron to transform waves into curls or a medium to a large one to take tight curls to a softer, larger curl or wave. Curly hair looks amazingly natural and can be put in a messy bun or a half-twist with curls splayed out over the top.
As you have now answers to most of your questions, without waiting any more, opt for a reputable shop that has an exclusive collection of red or maroon prom dresses, pick the right dress and style it up with the right hair makeup ideas.                                                                           
Author bio: Henry David is a popular fashion blogger, who often writes on prom dresses, like maroon prom dresses. In this article, he has discussed a few questions that often come to one's mind when she decides to wear one of the red prom dresses.