10 Wardrobe Essentials For a New Mother
Choosing the right clothes after giving birth may be a little difficult. In this article, we will tell you what closet essentials you need as a new mother. 
Being a mother is always a challenge. And usually, new moms find themselves in the position, when they realize, that the clothes they wore before pregnancy are not a good fit for them anymore. So, in this article, you will find out how you can build a closet that caters to your needs as a new mother. 
First of all, do not be impulsive and do not throw away your maternity clothes, you may still be able to make some use of those after giving birth to a baby. You can definitely add some nursing accessories like the breastfeeding cover or a ring sling to your wardrobe as well, but the main task is to create a basic wardrobe for yourself, which will be comfortable, and at the same time will make you feel confident and stylish.
If we could, we would spend all our lives wearing leggings, but as your body changes holding on to a comfortable pair of leggings becomes essential. The stretchy material will not bite into your skin, and it can handle a few extra pounds. Go for basic colors like black, white, or beige. You can team leggings with any outfit easily and use it for any occasion. This versatile piece is a necessity in any wardrobe. 
Get your hands on a float dress if you do not have one yet. A flowy maxi dress is multipurpose, and you can put it on easily. A dress with prints and patterns does an excellent job of hiding the post-birth tummy. If you do not have one, shop for it when you buy baby clothes for your infant.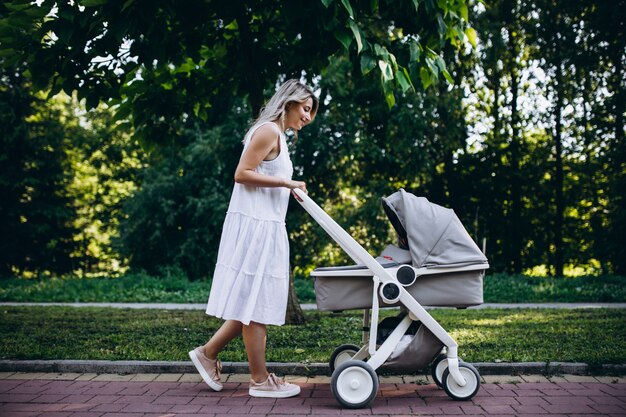 Once you have given birth, soon, you will be expected to join work. Buy yourself a nice, professional blazer. It doesn't matter what you wear underneath it as long as the blazer is attractive. If you do not work, buy some kind of coat that you can layer. When you step outside, just put it on, and you are good to go. 
Buy a classic shirt with buttons. It is easy to wear, and you can put it on quickly. Invest in neutral colors like white, black, and navy blue. These colors will make you look sophisticated and put together without any effort. 
Invest in cheap clothes like denim that you can tailor to your needs. Buy a comfortable pair and attach elastic at the waist. You may also find some denim that already comes with an elastic waist. 
Though it sounds like an oxymoron, nursing bras can be very comfortable. Buy some of these, and you are ready to take on the world. 
Get some cute clothes like a t-shirt that you can wear at home. You may also want to raid your man's closet for some extra-large and extra comfortable t-shirt. You will be surprised by what men hide in their closets. 
Ditch the basic tank tops. When you shop for summer clothes, buy yourself a nursing friendly too. Tank tops often come with a slit on the side for nursing mothers. 
Shoes may not be the first thing that comes to mind when someone says women's others, but having a comfortable pair of sneakers can make a lot of difference. As a new mother, buy a pair of shoes that do not hurt your feet. 
Buy a cardigan that is a size bigger for the winter. This will keep you warm, and you can use it when your body gets back to normal. Oversized cardigans are a huge trend nowadays.  
Conclusion
Becoming a mother marks the beginning of a new life. You need to rearrange your schedule and routine according to the needs of your infant baby. An observable change can be noticed in the mother's wardrobe. It is necessary to have some basic and comfortable pieces.