10 Most Unusual and Creative Houses in Australia
Let's admit it, we don't usually get to see unique designed homes in our everyday lives, right? As we walk down the street, we often won't come across a home that really stands out. The reason for this is finances, stress, building restraints, and a lot of other factors are the common hindrances to building an architecturally designed home. 
Australia is a beautiful country filled will unusual, creative, and incredibly weird houses. You can find homes that are built onto the sides of cliffs, architectural gems on remote sheep farms and houses that look like complex origami sculptures. In this article, we're going to share some of our favourite homes with you! So keep reading. 
Clifftop House, Great Ocean Rd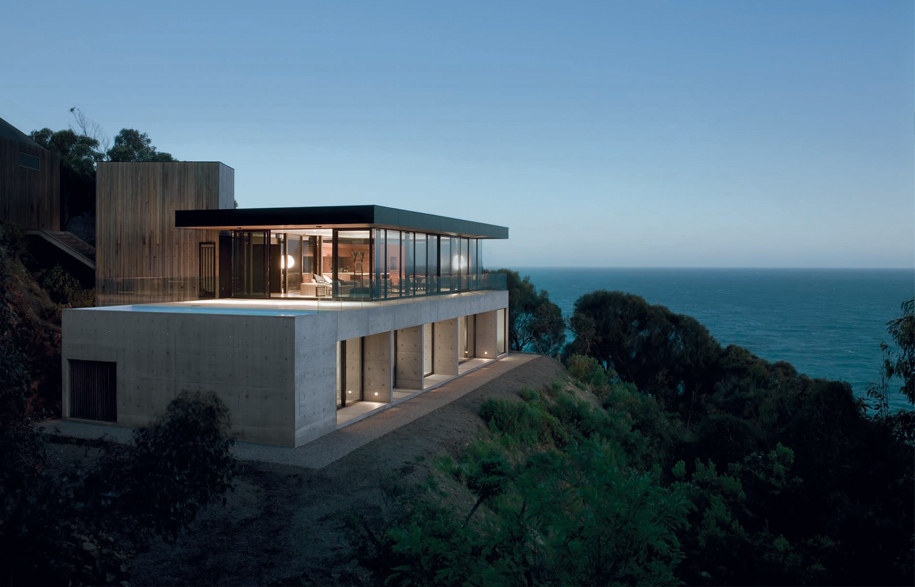 Since we've mentioned a house built onto the sides of a cliff, then this is definitely on our list! The Clifftop House is built on the Great Ocean Road and encircled by unspoiled national parks. It's a bit scary to think that this home is literally sitting on the edge of a cliff! But don't worry because this is safely built. 
The house has an open plan kitchen, dining, and living area that extends 15 metres long, offering an undisturbed view of the ocean. The residences also feature an infinity lap pool. Definitely heaven! 
Tower House, Victoria
Tower House is actually a renovation and an addition to an old weatherboard home in Victoria. The owners of this house together with their 8-year-old twins requested a home where community, nature, and art come together. 
The outside of the home looks like a sequence of separate dwellings, from the inside, all are connected to create one huge home. Creative, right? 
Power Street Residences, Hawthorn VIC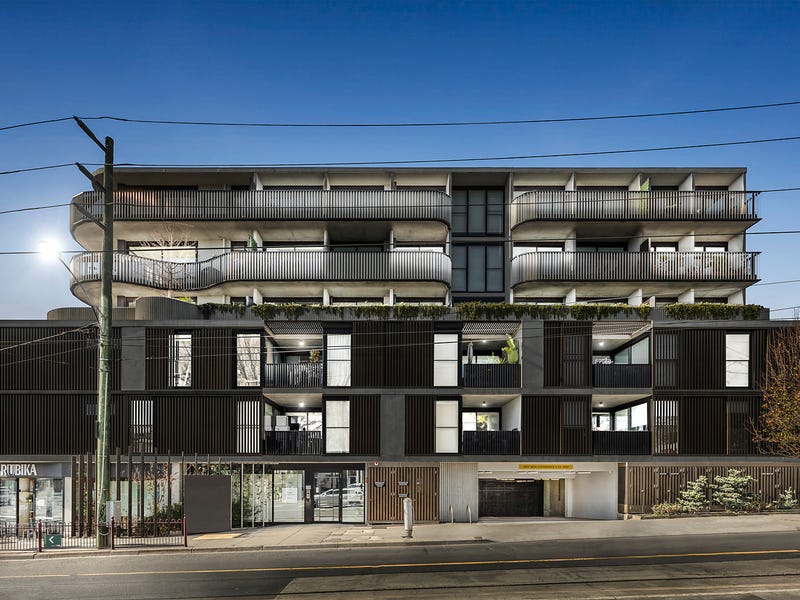 The house was built for a family and it has 4 bedrooms, one with a bathroom and walk-in robe, a study room. Meanwhile, on the second floor, it is where you'll find the living area and two bathrooms. We don't really have to explain, just look at the house! 
Solis, Hamilton Island 
This environmentally-integrated home is made of stone, concrete, glass, and clockwork. Solis is an architectural treasure built on Hamilton Island. It includes aerial living spaces, private roofed outdoor zones. Since the home is located in the tropics, it was purposely built to endure tropical cyclones and other elements. 
Redwood, Balmain
Now, we're moving to something more striking! This Redwood residence is a home extension in the form of a contemporary wing, connected to a sprawling sandstone cottage. It was built for hosting glamourous art parties and entertainment events. When you see the house, it has a design that mimics the shape of the Sydney Harbour Bridge.  
Birchgrove House, Birchgrove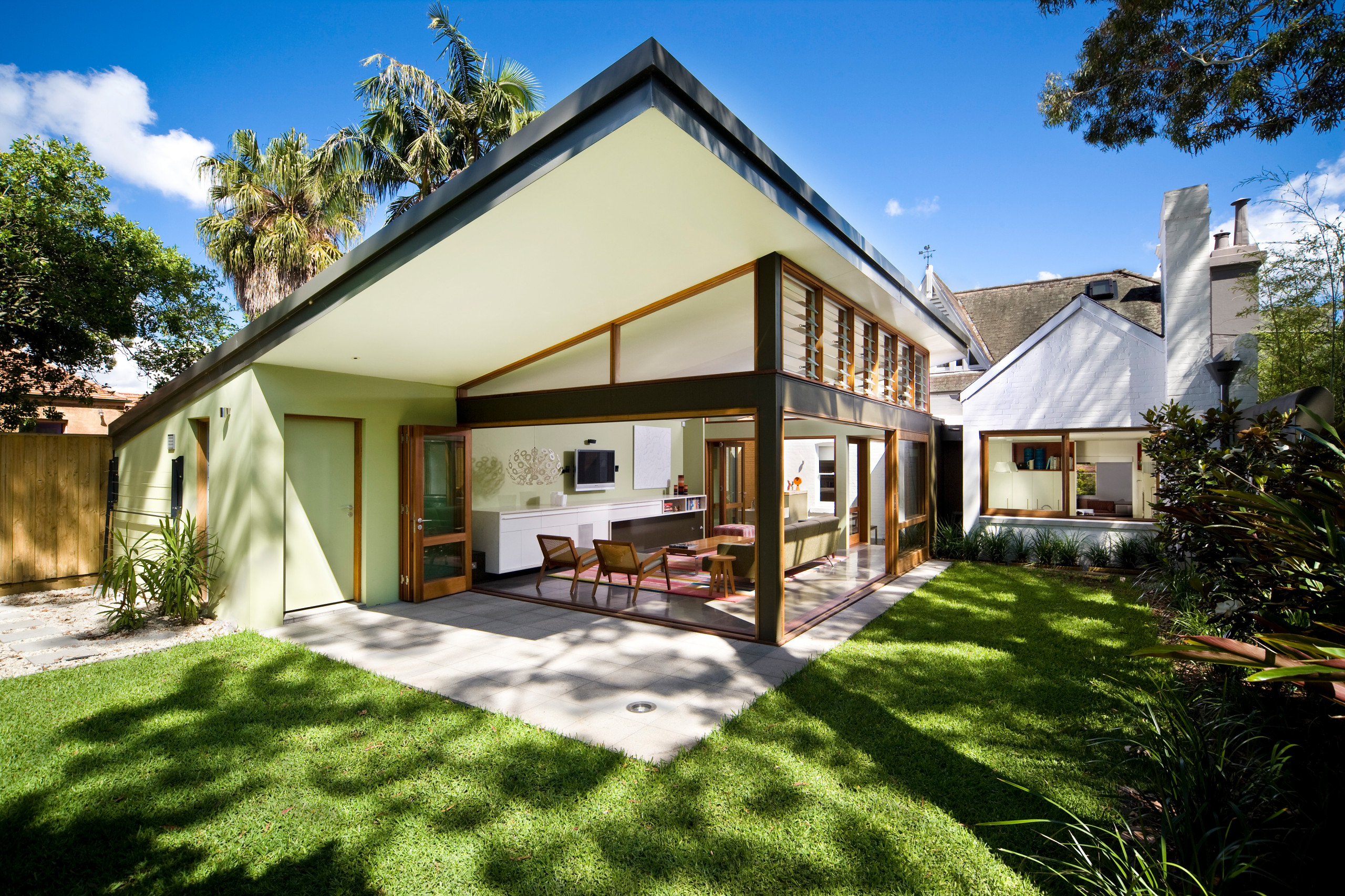 This peaceful family home is crafted by the amazing Tonkin Zulaikha Greer Architects. You won't only be amazed by the treehouse-like vibe of the place— with gardens wandering inside and outside, you'll also fall in love with the basement bathroom that rummages through the depths of the pool. The house just gives off a cool and tranquil vibe. 
The Hat Factory, Newtown
Home builders in Sydney surely know how to create a quirky home that reflects the homeowner's personality. Another gem in Australia is the Hat Factory which was once a hat factory, a squat, printers, and a social centre now turned into a jaw-dropping industrial-style home by Welsh + Major architects. 
Klein Bottle House, Rye 
This unusual home is designed after a complex origami structure located in the wilderness. McBride Charles Ryan is the architect of Klein Bottle House who won a lot prestigious awards, such as the World Best House Award in 2009. I mean, just look at the house! 
Torquay House, Royal Oak 
You'll notice how this house looks like a truck container. Well, the Torquay House is in fact, built with numerous modern containers. It was intentionally built to avoid the east and west outlooks; rather, it gives amazing views to the north and south. 
Pole House, Victoria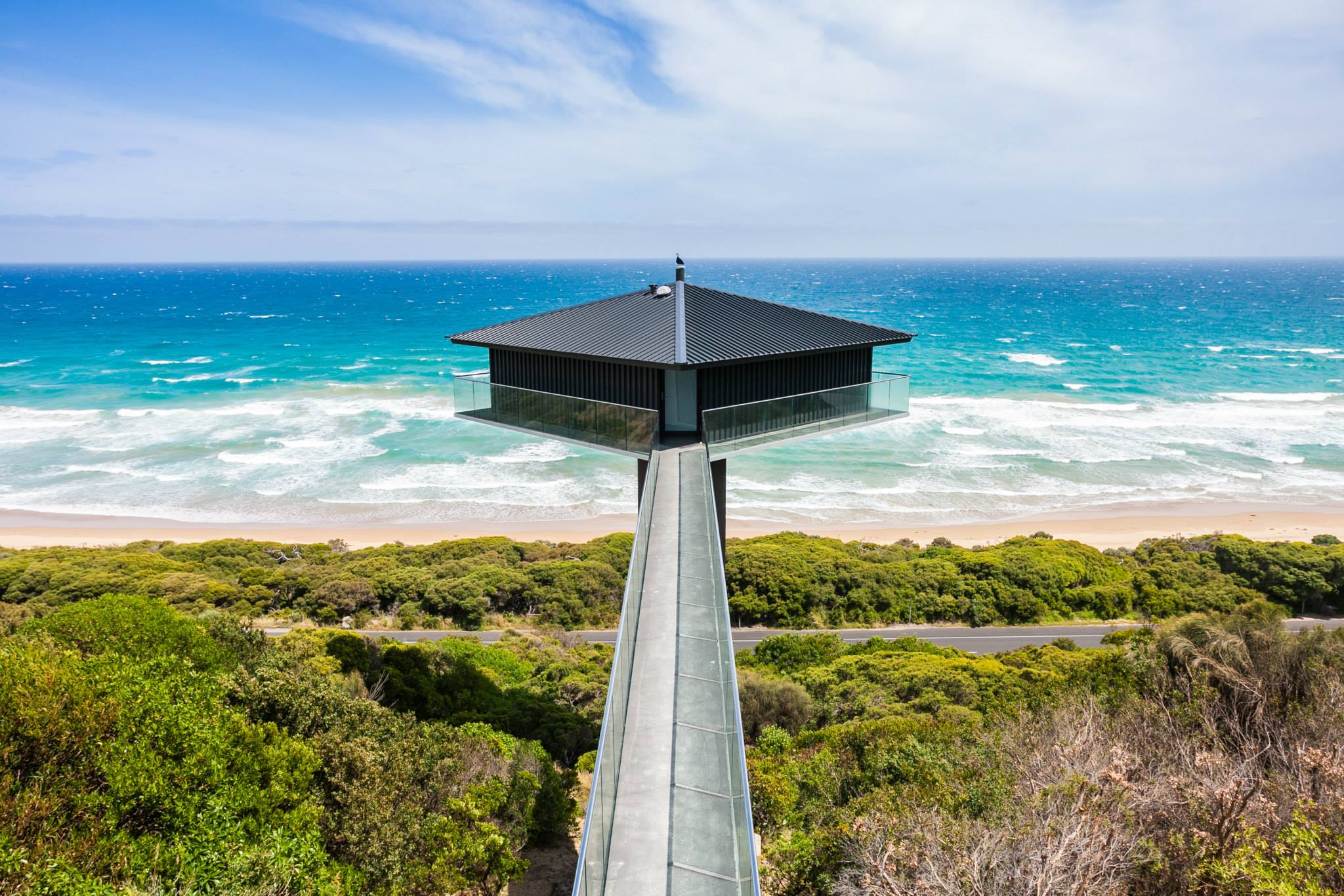 Yes, last on our list is the famous 'Pole House' which towers more than 40 metres high up the beach in Fairhaven, Victoria and has been recognized as a landmark of the Great Ocean Road for over 36 years. But it was demolished to be renovated into a new steel and glass structure. 
The architect of this, Franco Fiorentini aimed to take complete advantage of its amazing surrounding environment and the picturesque ocean views, and now you can enjoy its excellence too since Pole House is available for short-term rentals during the holidays. 
Ivandrea Ollero is a content writer who researches and writes custom content about home improvements, travel, fashion, and beauty. She graduated from St. Scholastica's College, Manila, with a Bachelor's Degree in Broadcast Journalism in 2016. Ivandrea provides helpful tips and hacks on various topics for her readers.